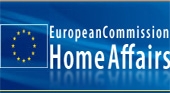 European Integration of Third Country Nationals
Call for Proposals to promote European Integration of Third Country Nationals
In the framework of the General Programme of Solidarity and Management of Migration Flows, the Call for Proposals 2007/435/EC was published by Directorate General of Home Affairs for the Integration of third-country nationals (EIF).

The general objective of the instrument is to provide financial support for actions promoting integration of third country nationals in the Member States of the European Union.

Through the EIF Community Actions programme, financial support is given to projects of European interest. Such projects must be transnational and must be implemented by a European partnership.
To ensure the consistency of the European Union\'s response to the integration of third-country nationals, actions financed under the European Integration Fund should be specific and complementary to actions financed under the European Refugee Fund and the Structural Funds, in particular the European Social Fund.

This call for proposals aims at selecting proposals to be co-funded by the European Commission within the framework of the EIF Community Actions programme.

On the basis of the policy context and general objectives described in the Annual Work Programme of the EIF Community Actions for 2010, the following four priorities and related specific objectives will be pursued in this call. Proposals must address at least one of the four priorities. A proposed action may aim at several specific objectives.

Priority 1: Enhance diversity management in neighbourhoods
Support the creation of inclusive neighbourhoods, including enhancing the general public\'s perception on migration;

Priority 2: Enhance immigrants\' participation in the democratic process
Promote involvement of immigrants in relevant consultative bodies at national and local level, and their voting rights in local elections

Priority 3: Enhance integration measures targeting different immigrant groups
Improve the local services to adjust to different target groups, such as women, children and youngsters

Priority 4: Explore the links between admission policies and integration processes
Improve knowledge of the impact of implementation of admission legislation on integration processes

The indicative budget for the co-financing of cooperation projects under this call amounts to 6
millions euro.
The minimum grant for a European integration project will be 350.000 euro. The maximum grant will amount to 1.000.000 euro.

The deadline for submitting proposals under this call for proposals on European integration is 14 January 2011

Further information on the call for proposals published in the framework of the European integration can be found on the European Commission web site.