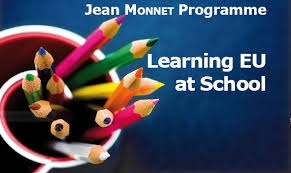 Jean Monnet Activities
Call for Proposals
On 2 October 2014, the Call for Proposals - EAC/A04/2014 – "Jean Monnet - Activities 2015" has been published by the European Commission, Directorate Education and Training.
The "Jean Monnet - Activities 2015" aims at promoting excellence in teaching and research in the field of European Union studies worldwide. These Actions also aim at fostering the dialogue between the academic world and policymakers, in particular with the aim of enhancing governance of EU policies.
European Union studies comprise the study of Europe in its entirety with particular emphasis on the European integration process in both its internal and external aspects. The discipline also covers the role of the EU in a globalised world and in promoting an active European citizenship and dialogue between people and cultures.
The core subject areas are the following:
- EU and Comparative Regionalism Studies;
- EU Communication and Information Studies;
- EU Economic Studies;
- EU Historical Studies;
- EU Intercultural Dialogue Studies;
- EU Interdisciplinary Studies;
- EU International Relations and Diplomacy Studies;
- EU Legal Studies;
- EU Political and Administrative Studies.
In relation to the general objectives of the Erasmus+ Programme, "Jean Monnet - Activities 2015" aims to:
- promote excellence in teaching and research in EU studies;
- equip students and young professionals with knowledge of European Union subjects relevant for their academic and professional lives and enhance their civic skills;
- foster the dialogue between the academic world and policy-makers, in particular to enhance governance of EU policies;
- promote innovation in teaching and research (e.g. cross-sectoral and/or multi-disciplinary studies, open education, networking with other institutions);
- mainstream and diversify EU-related subjects throughout the curricula proposed by higher education institutions to their students;
- improve the quality of professional training on EU subjects (with modules that deal with EU subjects more indepth or extend to new subjects);
- foster the engagement of young academics in teaching and research on European subjects.
As expected results, the "Jean Monnet - Activities 2015" should bring positive and long-lasting effects to the participants involved, to the promoting organisations, as well as to the policy systems within which they are framed. Jean Monnet is expected in the long run to encourage the promotion and diversification of EU studies worldwide as well as to enhance and extend the participation of staff from more faculties and departments in European Union teaching and research. Activities supported under "Jean Monnet - Activities 2015" are also expected to produce the following outcomes on participating organisations:
- increased capacity to teach and research on EU matters: improved or innovative curricula; increased capacity to attract excellent students; reinforced cooperation with partners from other countries; increased allocation of financial resources to teaching and research on EU subjects within the institution;
- more modern, dynamic, committed and professional environment inside the organisation: promoting the professional development of young researchers and professors; ready to integrate good practices and new EU subjects into didactic programmes and initiatives; open to synergies with other organisations.
The maximum grant that can be awarded is 30 000 EUR that can represent the maximum of 75% of the total cost of the Jean Monnet Module. A system based on a combination of scales of unit costs and flat-rate financing for the awarding of grants under the Jean Monnet Activities applies. This system is determined on the basis of a calculated national teaching cost per hour. The following method is used:
- Teaching Costs (scale of unit cost): the calculated national teaching cost per hour D.1 is multiplied by the (minimum) number of hours required (120 hours);
- Additional Costs (flat-rate financing): a 'top-up' percentage of 40% for a Jean Monnet Module is added to the above mentioned costs basis. This top-up percentage takes account of the additional academic activities included in a Module such as staff costs, travel and subsistence costs, dissemination costs, costs for teaching materials and indirect costs, etc.
The deadline for submitting proposals in the framework of the current "Jean Monnet - Activities 2015" call is 26 February 2015.
Further information on the current call for tenders is available on the European Commission's web site at: http://eacea.ec.europa.eu/erasmus-plus/funding/jean-monnet-activities-2015_en