European Project to Support Enterprises
European Project to Support Enterprises
The ElmaTP Project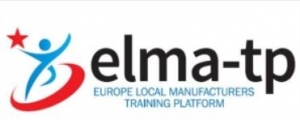 The European project entitled ElmaTP - Europe Local Manufacturers Training Platform is funded by the European Commission in the framework of the Lifelong Learning Programme, Leonardo Da Vinci Sub-Programme.
The promoter of the European project ElmaTP is Governorship of Bursa (Turkey). Pixel is one of the project partners.
The European project ElmaTP project aims to increase the capacities of the companies to enter into new markets by creating training environments focusing on the internationalisation of enterprises.
More information on the European project entitled ElmaTP is available at: https://www.facebook.com/pages/Elma-Tp/1415147925403741