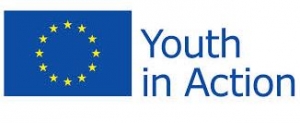 On 12 March, the Call for Proposals EACEA/10/13, Action 3.2 - Youth in the world: Cooperation with countries other than the neighboring countries of the European Union for Social Experimentation was published in the framework of the Youth in Action programme. The purpose of this call for proposal of the Youth in Action programme is to promote cooperation in the youth sector between Youth in Action Programme Countries and Partner Countries other than those which are neighbors of the European Union (countries which have signed with the European Union an agreement relevant to the youth field).
The objectives of the Youth in Action programme are:
To improve the mobility of young people and youth workers, as well as youth employability
To promote youth empowerment and active participation
To foster capacity-building for youth organisations and structures in order to contribute to civil society development
To promote cooperation and the exchange of experience and good practice in the field of youth and non-formal education
To contribute to the development of youth policies, youth work and the voluntary sector
To develop sustainable partnerships and networks between youth organisations.
In the framework of the current Youth in Action call for proposal preference will be given to those projects which best reflect the following priorities:
Participation of young people;
Cultural diversity;
European citizenship;
Inclusion of young people with fewer opportunities.
Awareness raising of the rights linked to the EU citizenship,
Inclusive growth,
Creativity, entrepreneurship and employability
Healthy behaviors.
The target groups for this Youth in Action call for proposal are youth workers and youth leaders, young people themselves and other actors involved in youth organisations and structures.
The Eligible applicants within this call for proposal of the Youth in Action Programme must be non-profit organizations established in a Member State of the European Union, an EFTA country, in Croatia or Turkey. They can either be:
non-governmental organisations (NGOs)
public bodies at regional or local level
National Youth Councils
Projects must involve partners from at least four different countries (including the applicant organization), including at least two Programme Countries, of which at least one is a Member State of the European Union, and two Partner Countries.
The eligible actions that can be founded within this Youth in Action call for proposal are:
Large-scale youth events, seminars, conferences;
Activities encouraging the development of partnerships and networks;
Activities encouraging the policy dialogue in the field of youth;
Information and awareness campaigns in favour of and by young people;
Training and capacity-building of youth workers, youth organisations and multipliers;
Job-shadowing and long-term mobility for youth workers.
Projects must start between 1 September 2012 and 31 December 2012, with a minimum duration of six months and a maximum duration of 12 months.
The total budget allocated to the co-financing of projects under this Youth in Action call for proposals is estimated at EUR 3 000 000. Financial assistance from the Agency shall not be granted for more than 80 % of a project's total eligible expenses. The maximum grant shall not exceed EUR 100 000.
The Deadline for submission of applications in the framework of this Youth in Action programme call for proposal is 14 May 2013.
Further information on the current Call for Proposals of the Youth in Action Programme is available at the following Internet address: http://eacea.ec.europa.eu/youth/funding/2013/call_action_3_2_en.php