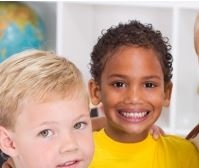 The Learning Teacher Network organize the 9th International Conference, which will be held at the Hotel Tivoli Oriente in Lisbon, Portugal on September 26-28, 2013. The title of the conference is "Education for Sustainable Development".
Education for sustainable development is a matter of rapidly growing importance, concern and recognition on international, European, national and local levels. In all countries and cultures, education and training is the key in order to describe, re-orient for and build knowledge, understanding and action for a sustainable future.
The conference topic will be introduced by internationally recognized experts in this focal area of the conference, followed by parallel sessions of lectures and workshops led by practitioners and researchers. With deep appreciation of the many colleagues who will present and share their knowledge and experience, we are delighted to announce a conference programme that includes 40 quality sessions given by more than 70 presenters from 16 countries in Europe and beyond.
More information is available at: http://www.learningteacher.eu/lisbon-conference-2013