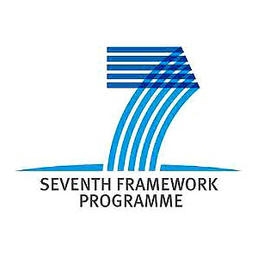 In the framework of the Seventh Framework Programme (FP7) , the Call for Proposals FP7-ICT-2011-SME-DCL on Digital Contents and Languages was recently published in the framework of the SME initiative on Digital Content and Languages.
The objective of the Call for Proposals in the framework of the Challenge 4 – Digital Content and Languages is to enable individuals and small organisations to create quality content and innovative services so as to allow people to access and use online content and services across language barriers. The Call for Proposals on Digital Contents and Languages also aims at ensuring reliability of retrieval and use of digital resources across applications and platforms and at scaling up data analysis to keep pace with extremely large data volumes.
The expected outcomes of the Call for Proposals on Digital Contents and Languages are:
- Bootstrapping a data economy: the target is to lower the barrier to entry in providing advanced services over linked digital resources, including both data analytics and reuse of creative content.
- Community building and best practices: Produce rigorous studies on the actual or projected economic impact of digital resources pooling as a function of well defined parameters such as the size of resources, user populations, socio-economic sectors, and software stacks adopted.
- Sharing language resources: Projects are expected to make a fresh use of digital pools of
language data, metadata and tools to develop advanced technologies and services.
-Building consensus and common services: Commercial and research organisations must be brought together to define how the intended exchange place can be populated and operated, and evolve over time.
In addition to the standard eligibility criteria set out in the Digital Content and Languages proposals, the following additional eligibility criteria take place:
The consortium promoting a project in the framework of the Call for Proposals on Digital Contents and Languages must contain at least two SMEs.
2. The project duration shall not exceed 24 months and the maximum EU funding requested must not exceed EUR 2.000.000.
3. A minimum of 30% of the funding requested in the proposal must be allocated to SME partners and maintained in the negotiated EU grant if the proposal is selected for funding.
The total available budget allocated for the SME Initiative on Digital Content and Languages cooperation programme is is 35 millions euro.
The maximum financial contribution which may be awarded for a single application is 2 000 000 euro.
The deadline for submitting proposals in the framework of the call for proposals on Digital Content and Languages is 28 April 2011,
Further information on the call for proposals on Digital Content and Languages can be found on the European Commission's
web site