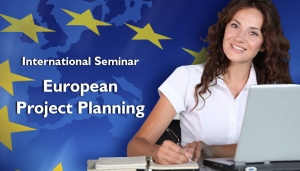 The International Seminar in European Project Planning will be held in Florence on 8 – 12 May 2017.
The objective of the international Seminar on European Project Planning is to provide participants with the skills for successfully planning European projects in the field of Education, Culture, Research and Innovation.
The teaching staff is composed by experts with 15 to 20 years of experience in European project planning, management and assessment.
40 editions of the seminar were already carried out. Testimonials of previous participants are available at: http://europlan.pixel-online.org/EPP_testimonials.php
For further information please see: http://europlan.pixel-online.org/EPP_intro.php
It is also possible to contact us at: [email protected]