International Conference New Perspectives in Science Education
International Conference New Perspectives in Science Education
Call for Papers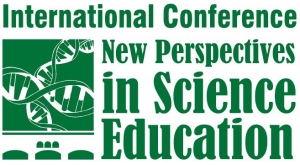 The 5th edition of the New Perspectives for Science Education International Conference will take place in Florence (Italy) on 17 - 18 March 2016.
The event offers an excellent opportunity for academics, researchers, teachers, experts and practitioners from all over the world to share innovative ideas, experiences, research findings and best practice in the field of science education.

The conference is intended as a meeting point also to present results achieved in science education projects funded by the European Commission and by other sources.
For further information, please contact us at the following address: [email protected] or visit the New Perspectives in Science Education conference website: http://conference.pixel-online.net/NPSE.