The course trainers are:
Dr. Elisabetta Delle Donne
PixelFlorence, Italy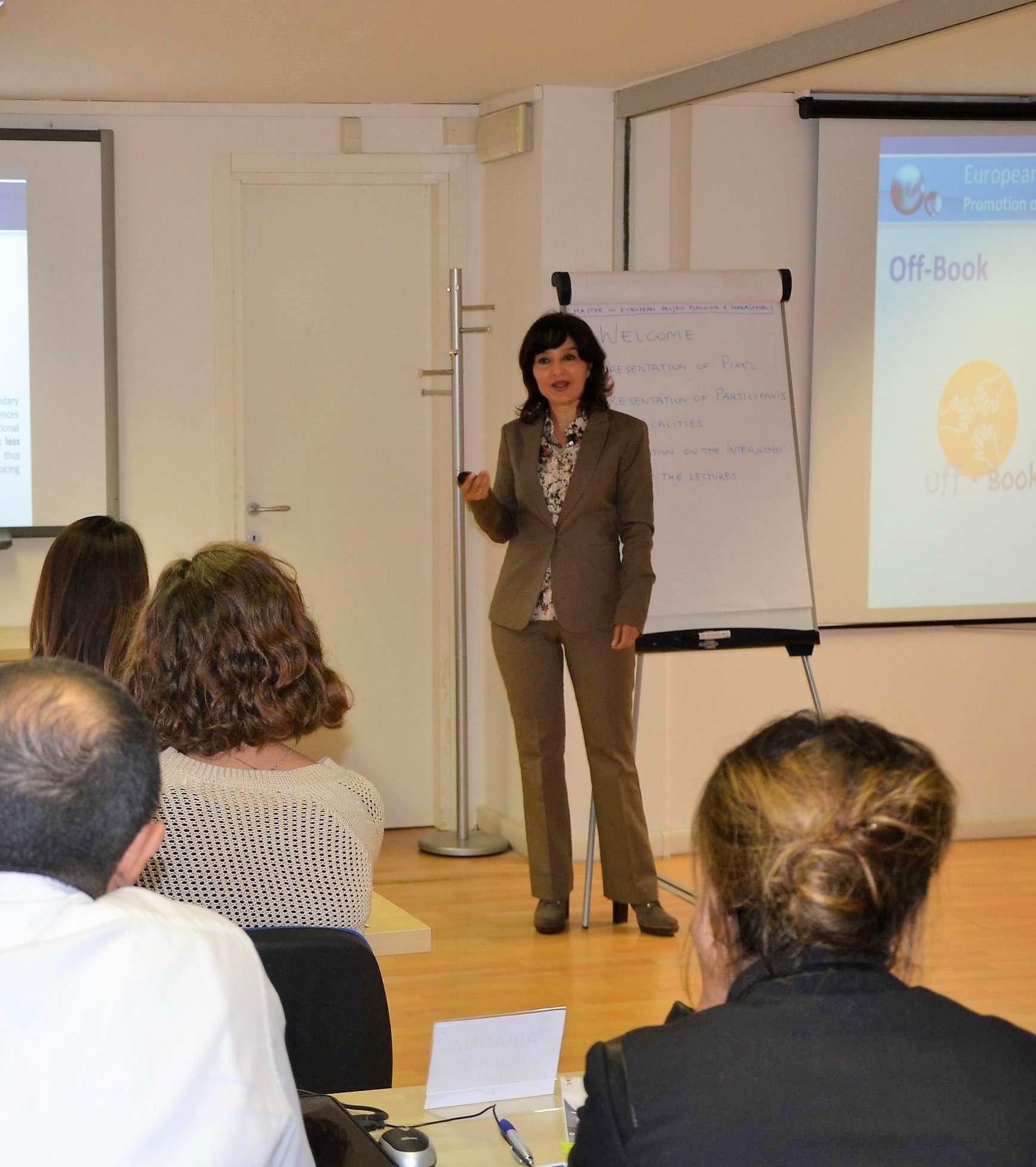 Elisabetta is the President and Managing Director at Pixel.
Elisabetta graduated in Political Sciences – International Affairs from the University of Florence and has a Master in Business Administration. Since 1993, for the last 28 years, she has constantly been working in the field of international cooperation.
From 1993 to 1998 she worked as a European Project Manager in a consortium of higher education institutions. In 1999 she created Pixel and since then she has been its president and managing director.
Elisabetta is an expert in planning and managing of international projects focusing in particular on the areas of education, innovation and research.
For 25 years she has been consulting several European universities and public bodies on accessing international funding opportunities as well as European project planning and management.
So far, she has been involved as a project planner and manager in more than 150 international projects funded by the European Commission. She has developed and coordinated partnerships with more than 500 bodies world-wide, including universities, public authorities, training organizations, research centres etc.
Since 2008, Elisabetta is involved as an external expert in quality management and as an external evaluator in several European projects. She is also a senior evaluator of European Project Proposals and Final Reports submitted in the framework of the Erasmus+ KA2 Strategic Partnerships Programme, Erasmus+ Youth, COST, Horizon 2020. In the last years she has also been coordinating and monitoring the work of evaluators involved in the assessment of European project proposals and final reports.
Elisabetta is a lecturer, at higher education level, in the field of European Project Planning and Management.
Dr. Andrea Peraldo
PixelFlorence, Italy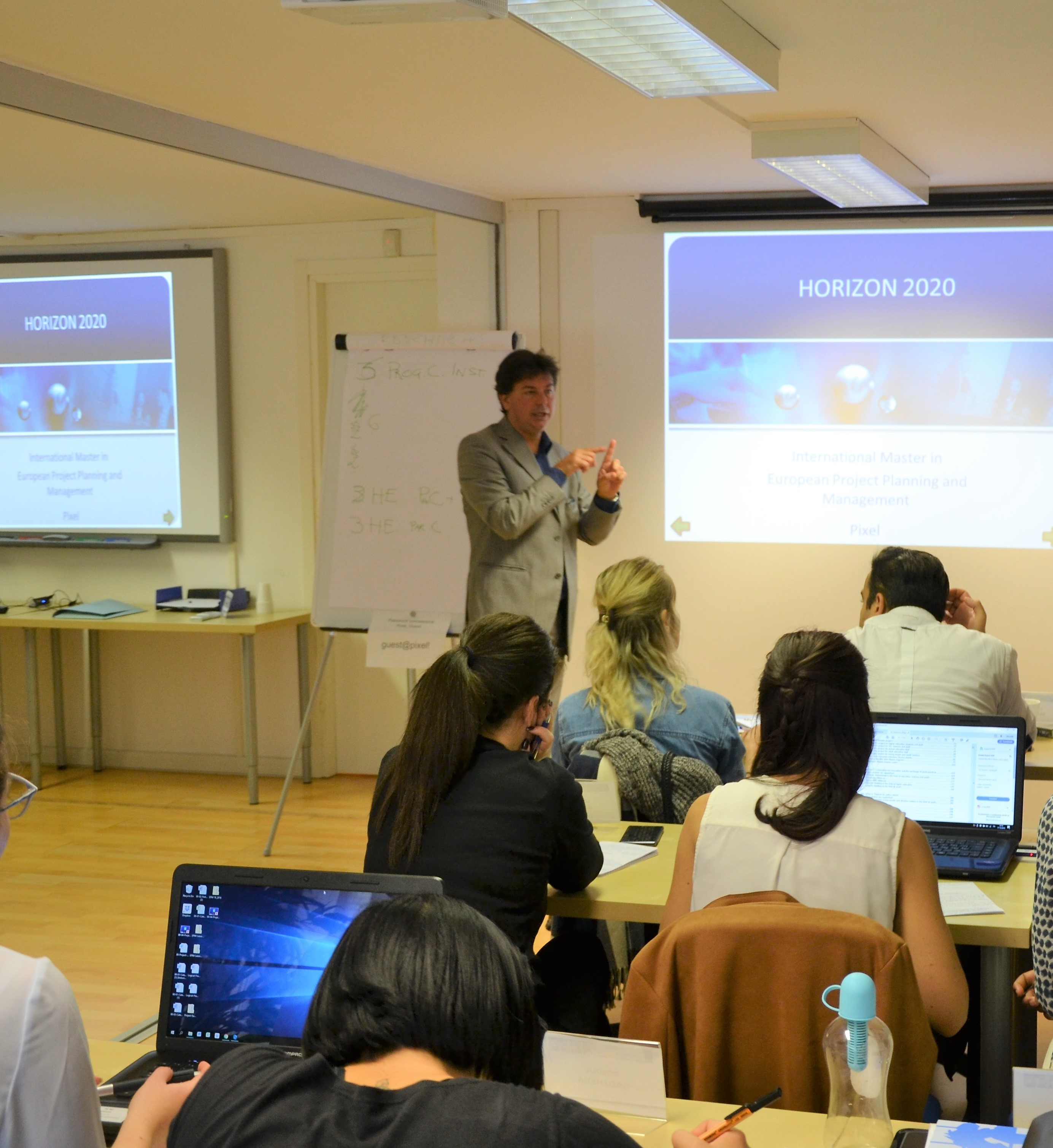 Andrea is a Senior European Project Manager at Pixel.
Andrea graduated in Political Science from the University of Florence, and completed a Master in European Studies in 2000. Andrea started working at Pixel in 2001 as European Project Manager.
At Pixel, Andrea, for the last 20 years, has been in charge of planning international projects funded by the European Commission.
Andrea has planned more than 60 successful European projects that have been funded in the framework of different funding programmes such as Socrates, Leonardo da Vinci, Lifelong Learning and Erasmus+.
Andrea is also specialized in the planning of budgets of international projects. He is in charge of the administrative and financial management of the international projects in which Pixel is involved, maintaining contacts with the European project partners to support them in monitoring and reporting their project related expenditures according to the funding Programme administrative requirements.
In the past 15 years, Andrea has been delivering training in the field of European Project Planning and Management.