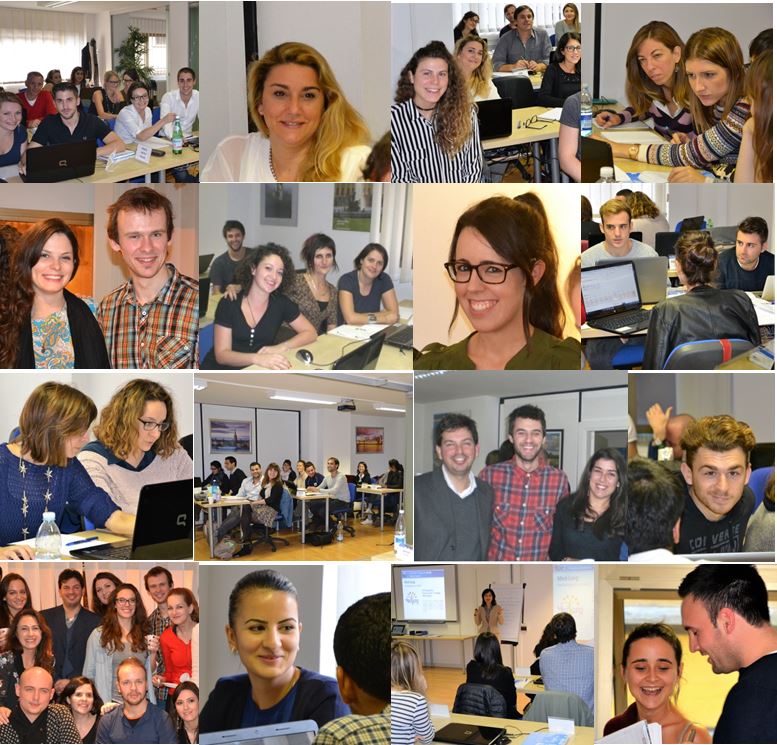 PhotoGallery of the previous editions of the Master
For 7 good reasons:
1) Relevance of Contents
.
The Master provides participants with practical skills to successfully pursue an international career in project management.
2) Guaranteed International Internships
.
All participants carry out a three-month internship abroad working as Assistant European Project Manager in 60 partner organizations based in 20 different countries.
3) Career Opportunities
.
85% of the students enrolled in the previous editions are currently working as international project managers all over the world.
4) The International Environment
.
International students from all over the world attend the Master course every year.
5) Practical approach
.
The classroom course is based on the constant integration of theory with practical, hands-on experience.
6) International Teaching Staff
.
The trainers represent several European countries and all have 20 to 25 years of experience in planning, managing, evaluating and auditing European projects.
7) Experience and Expertise of the Coordinator
Pixel has twenty years of experience in European project planning and management and was directly involved in over 100 successful projects funded by the European Commission.