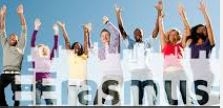 On 26 March 2014, the Call for Proposals EACEA/13/14 "KA3 - Support for Policy Reform/National Authorities for Apprenticeships" has been published by the Education, Audiovisual and Culture Executive Agency of the European Commission.
The purpose of this Erasmus+ KA3 call for proposals is to support the introduction or modernisation of apprenticeships within initial VET systems.
This Erasmus+ KA3 call for proposals aims at the development of high-quality apprenticeship-type training and excellence in work-based learning in VET through partnerships between National Authorities responsible for education, employment and economic affairs, social partners, relevant intermediary bodies (such as chambers of commerce, industry and crafts, professional and sectoral organisations), VET providers and other relevant stakeholders.
Only applications from legal entities established in the following countries are eligible in the framework of the current Erasmus+ KA3 call for proposals:
the 28 Member States of the European Union,
the EEA EFTA States: Iceland, Liechtenstein, Norway,
EU candidate countries: the former Yugoslav Republic of Macedonia, Montenegro, Serbia, Turkey,
Potential EU candidate countries: Albania, Bosnia and Herzegovina.
The present Erasmus+ KA3 call for proposals addresses National Authorities in charge of apprenticeship systems, embedded in the initial vocational education and training (VET) systems and seeking their reform in each Erasmus+ programme country.
Grant applications must be submitted by at least two entities from at least two different programme countries. The eligible leading applicant (co-ordinator) must be a National Authority or an organisation designated by the National Authority responsible for VET and for defining, monitoring and potentially revising the legislative framework for apprenticeships and located in a programme country. Eligible co-applicants may be ministries and other stakeholders, such as social partners, businesses, chambers of commerce, VET providers, etc. Where the leading applicant (co-ordinator) is an organisation designated by a National Authority, the National Authority designating it must be included in the application either as co-applicant, or as an affiliated entity or as an associated partner participating in the implementation on a no-cost basis. Natural persons are not eligible.
The total budget earmarked for the co-financing of projects is estimated at maximum EUR 4 million. Each grant will amount to between EUR 100 000 and 300 000. The Agency expects to fund around 16 proposals. The EU grant is limited to a maximum co-financing rate of 75 % of eligible costs. The Agency reserves the right not to distribute all the funds available.
The deadline for submitting proposals in the framework of the current "KA3 - Support for Policy Reform/National Authorities for Apprenticeships" call for proposals is no later than the 26 June 2014 12:00 midday (Brussels time).
Further information on the current call for proposals is available on the European Commission's web site at: http://eacea.ec.europa.eu/erasmus-plus/funding/ka3-support-for-policy-reformnational-authorities-for-apprenticeships-eacea-132014_en.