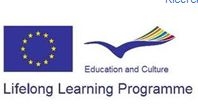 The 2013 call for proposals "EAC/S07/12" for the Lifelong Learning Programme has been published.
The general objective of the Lifelong Learning Programme is to contribute through lifelong learning to the development of the Community as an advanced knowledge-based society, with sustainable economic development, more and better jobs and greater social cohesion, while ensuring good protection of the environment for future generations. In particular, it aims to foster interchange, cooperation and mobility between education and training systems within the Community so that they become a world quality reference.
The Lifelong Learning Programme has the following specific objectives:
- to contribute to the development of quality lifelong learning, and to promote high performance, innovation and European dimension in systems and practices in the field;
- to support the realisation of a European area for lifelong learning;
- to help improve the quality, attractiveness and accessibility of the opportunities for lifelong learning available within Member States;
- to reinforce the contribution of lifelong learning to social cohesion, active citizenship, intercultural dialogue, gender equality and personal fulfilment;
- to help promote creativity, competitiveness, employability and the growth of an entrepreneurial spirit;
- to promote language learning and linguistic diversity;
- to support the development of innovative ICT-based content, services, pedagogies and practice for lifelong learning;
- to reinforce the role of lifelong learning in creating a sense of European citizenship based on understanding and
respect for human rights and democracy, and encouraging tolerance and respect for other peoples and cultures;
- to promote cooperation in quality assurance in all sectors of education and training in Europe;
- to encourage the best use of results, innovative products and processes and to exchange good practice in the fields covered by the Lifelong Learning Programme, in order to improve the quality of education and training.
The Lifelong Learning Programme is divided in four sectorial sub programmes and four so called 'transversal' programmes.
The four sectorial sub programmes focus on different stages of education and training and continuing previous programmes:
- Comenius for schools
- Erasmus for higher education
- Leonardo da Vinci for vocational education and training
- Grundtvig for adult education
The four Transversal Programmes are:
- KA1 (Policy Co-operation and Innovation)
- KA2 (Languages),
- KA3 (ICT),
- KA4 (Dissemination and exploitation of results)
The Lifelong Learning Programme applies to all types and levels of education and vocational education and training and is open to applicants established in one of the following countries:
- the 27 Member States of the European Union,
- the EEA/EFTA countries: Iceland, Liechtenstein, Norway,
- candidate countries: Croatia, Turkey, Switzerland, Albania, Bosnia and Herzegovina, the former Yugoslav Republic of Macedonia, Montenegro and Serbia
The total budget earmarked for the "2013 — EAC/S07/12" Lifelong Learning Programme call is estimated at EUR 1 276 million. The level of grants awarded as well as the duration of projects vary depending on factors such as the type of project and the number of countries involved.
The main deadlines for submitting proposals in the framework of the current call for proposals within the Lifelong Learning Programme are as follows:
- Comenius: Individual pupil mobility 3 December 2012
- Comenius, Grundtvig: In-service training first deadline: 16 January 2013; further deadlines: 30 April 2013
- Comenius: Assistantships 31 January 2013
- Comenius, Erasmus, Leonardo da Vinci, Grundtvig: Multilateral projects, networks and accompanying measures 31 January 2013
- Leonardo da Vinci: Multilateral projects for the transfer of innovation 31 January 2013
- Leonardo da Vinci: Mobility (including the Leonardo da Vinci mobility certificate);
- Erasmus: Intensive language courses (EILC) 1 February 2013
- Jean Monnet programme 15 February 2013
- Comenius, Leonardo da Vinci, Grundtvig: Partnerships; Comenius: Comenius Regio partnerships; Grundtvig: Workshops 21 February 2013
- Erasmus: Intensive programmes (IP), students mobility for studies and placements (including the Erasmus consortium placement certificate) and staff mobility (teaching assignments and staff training) 8 March 2013
- Grundtvig: Assistantships, senior volunteering projects 28 March 2013
- Transversal programme: Key activity 1 — Study visits first deadline 28 March 2013 second deadline 15 October 2013
- Transversal programme: all other activities 28 February 2013
Further information on the current call for proposals of the Lifelong Learning Programme is available on the European Commission's web site at: http://eacea.ec.europa.eu/llp/funding/2013/call_lifelong_learning_2013.php