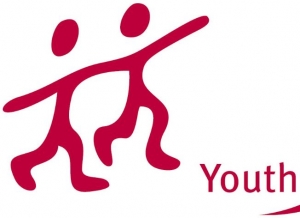 The Call for Proposals EACEA/15/12, Action 4.3 - Youth Support Systems: Support to Youth Workers' Mobility was published in the framework of the Youth in Action programme has been published on 15 May.
The purpose of this call for proposal of the Youth in Action programme is to support youth workers' mobility and exchanges with a view to promoting the acquisition of new skills and competences in order to enrich their profile as professionals in the youth field.
The
objectives
of this call for proposal of the Youth in Action programme are:
- To give youth workers the opportunity to experience a different working reality in another country;
- To gain a better understanding of the European dimension of youth work;
- To improve youth workers' professional, intercultural and language competences;
- To promote the exchange of experiences and approaches to youth work and non-formal education in Europe;
- To contribute to develop stronger and better quality partnerships between youth organisations across Europe;
- To strengthen the quality and the role of youth work in Europe.
In the framework of the current Youth in Action call for proposal preference will be given to those projects which best reflect the following
priorities
:
- Participation of young people;
- Cultural diversity;
- European citizenship;
- Inclusion of young people with fewer opportunities.
- Youth unemployment, poverty and marginalization;
- Spirit of initiative, creativity and entrepreneurship, employability;
- Grassroots sport and outdoor activities;
- Global environmental challenges and climate change.
The
Eligible applicants
within this call for proposal of the Youth in Action Programme must be professional youth workers legally resident in one of the Youth in Action Programme Countries. Both paid employees and experienced volunteers working in non-governmental organisations or local or regional public bodies active in the field of youth are concerned. There is no age limit of the participants.
The
eligible actions
that can be founded within this Youth in Action call for proposal must include activities of a non-profit-making nature that are related to the field of youth and non-formal education. Projects will support individual mobility of up to two youth workers. Projects must start between 1 November 2012 and 1 April 2013, with a minimum duration of 2 months and a maximum duration of 12 months.
The
total budget
allocated to the co-financing of projects under this Youth in Action call for proposals is estimated at EUR 1 000 000. The
maximum grant
shall not exceed EUR 25 000. The Agency reserves the right not to distribute all the funds available. In addition, although balanced geographical representation will be sought in the selected projects, the major determining factor as to the number of projects funded per country will be quality.
The
Deadline
for submission of applications in the framework of this Youth in Action programme call for proposal is 3 September 2012.
Further information on the current Call for Proposals of the Youth in Action Programme is available at the following Internet address: http://eacea.ec.europa.eu/youth/index_en.htm