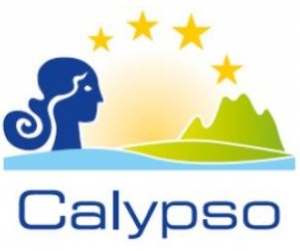 The Call for Proposal 40/G/ENT/CIP/12/B/N/02S03 - Facilitating Transnational Low Season Exchanges in Europe through the Development of Social Tourism was published in the framework of the Calypso Programme.
The overall Calypso Programme's
objective
is to support tourism-related public authorities to team up with private stakeholders to be able to undertake in the forthcoming future trans-national low season exchanges in the Calypso target groups.
The
priorities
of this Calypso Programme's call for proposals are:
• To Support Public-Private Partnerships in Setting Up, Developing and/or Strengthening Calypso structures in specific countries.
• To provide networking opportunities enhancing collaboration between public authorities and private stakeholders, in order to promote low season trans-national exchanges in any (one or more) of the four Calypso target groups (Seniors, Youths, People with Disability, Families with low income).
• To illustrate how specific project deliverables could be linked to the use of the Calypso web platform, as a means to facilitate the continuation of projects beyond the co-financing period.
• To conduct relevant studies that could improve the knowledge base and eventually facilitate low season exchanges.
The
Target Groups
for this Calypso Programme's call for proposal are disadvantaged peoples such as Seniors, Youths, People with Disability, Families with low income.
Eligible participants
within this Calypso Programme's call for proposal are consortia of non-profit legal entities established in one of the 27 EU Member States, one of the EFTA Member States, Croatia, the Former Yugoslav Republic of Macedonia, Turkey, Serbia, Montenegro, Albania and Israel such as:
a. Public Authorities
• National Tourism Administrations (Ministry, State Secretariat) responsible for Tourism;
• National Tourism Organisations;
• Regional authorities/governments.
• Local authorities such as local councils and municipalities are excluded from participating as direct beneficiaries, yet national or regional authorities are welcome to submit proposals that include representatives of local authorities as part of their team.
• Other competent public administrations
b. Private Stakeholders
• Umbrella associations representing a specific tourism related sector (travel agents, tour operators,
hoteliers, transport, destination management companies, unions, consumers etc)
• Chambers of commerce and industry, or similar bodies and their umbrella associations;
• Not-for profit/Non-governmental organisations, civil society organizations, foundations, think-tanks, federations of public or private bodies, whose core activity falls within the tourism field.
The eligible actions that can be funded within this Calypso Programme's call for proposal must include at least three different stakeholders per consortium, as follows:
a. At least two of the partners should be public authorities from different countries
b. At least one of the partners should be a private stakeholder
c. The European Commission will also view favourably proposals covering non-neighbouring countries (that include public administrations and/or private stakeholders from different geographical parts of Europe) and/or the inclusion of more than three partners as part of the proposal
The allocated
budget
for this Calypso Programme's call for proposal is 450,000.00 €. The Maximum EU co-financing rate of eligible costs is 75 %. The maximum European Union co-financing ceiling per project is 150,000.00 €.
The deadline for submitting proposals in the framework of the current Calypso Programme's Call for Proposals is 11 July 2012.
Further information on the current Calypso Programme's Call for Proposals is available at: http://ec.europa.eu/enterprise/newsroom/cf/itemdetail.cfm?item_id=5923&lang=en&title=Facilitating%20Transnational%20Low%20Season%20Exchanges%20in%20Europe%20through%20the%20Development%20of%20Social%20Tourism and at: http://ec.europa.eu/enterprise/newsroom/cf/_getdocument.cfm?doc_id=7458